RecruitFront allows job applicants to create an application and apply to specific jobs posted by school districts, but it also allows job applicants to add their applications to a database of applicants where specific districts (chosen by the applicant) can search for candidates when they have new job openings.
If you would like to make your application available to one or more school districts when they have open jobs, complete your application (click here for instructions), and then:
1. Go to the RecruitFront homepage
2. Login using the username and password you created when you registered / created your RecruitFront account.
Note: Your username is your email address. The same username and password can be used for all school districts that use RecruitFront.
3. Click the Applicant Dashboard link.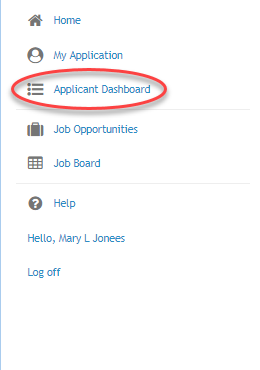 The Following Screen will populate:
4. Scroll down to the Participating Districts section.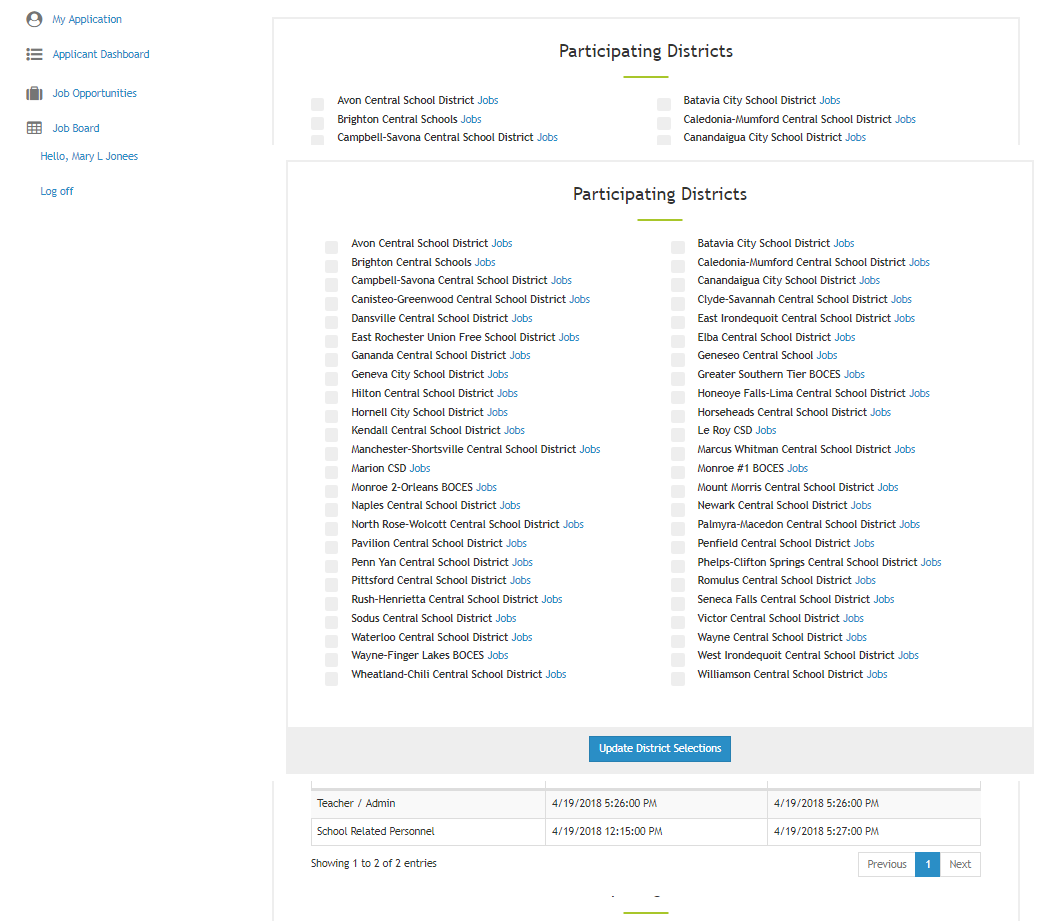 5. Check the checkboxes to the left of the school district names that you would like to be given access to your application for future job openings.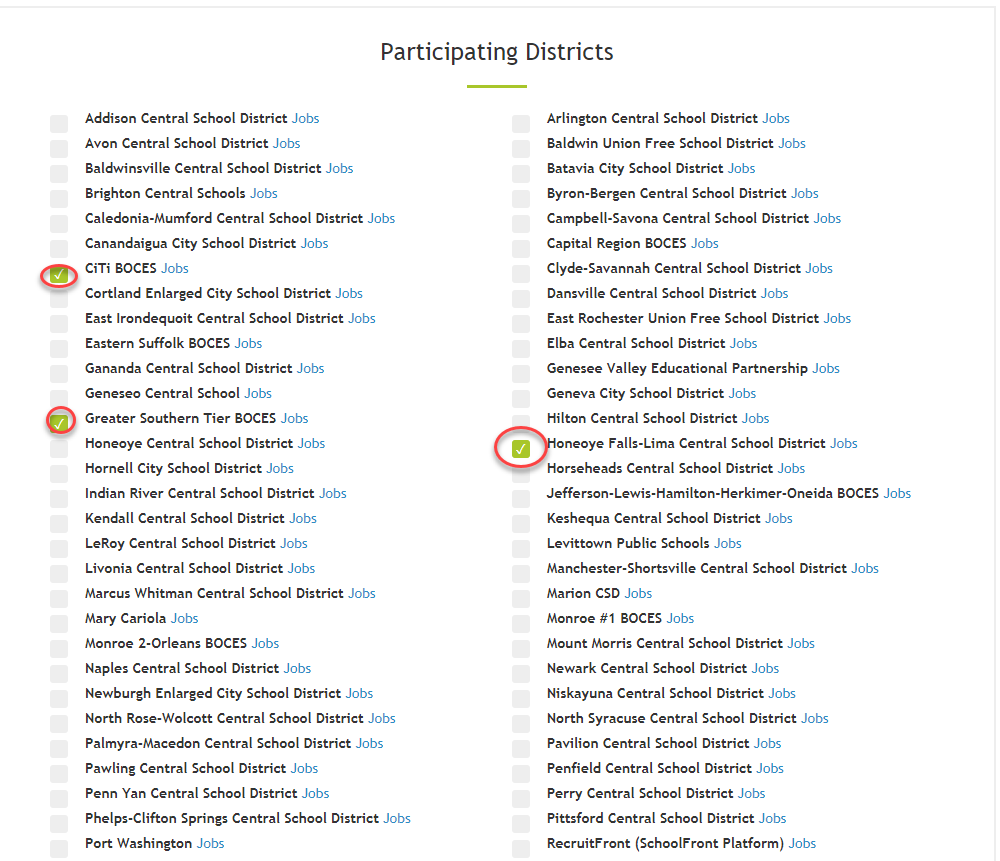 6. Click the Update District Selections button.

7. Once this step is complete, the check box to the left of the schools will save and this task will be complete.
Note: If your application is incomplete it will not be searchable by school districts. It is important to complete your application and keep it up to date if you want to be considered for future positions.