1. Go to the RecruitFront homepage.
2. Login using the username and password you created when you registered / created your RecruitFront account.

Note: Your username is your email address. The same username and password can be used for all school districts that use RecruitFront.
3. Click the "Applicant Dashboard" button.

4. Scroll down to "Participating Districts" and click "Jobs" next to your district of choice.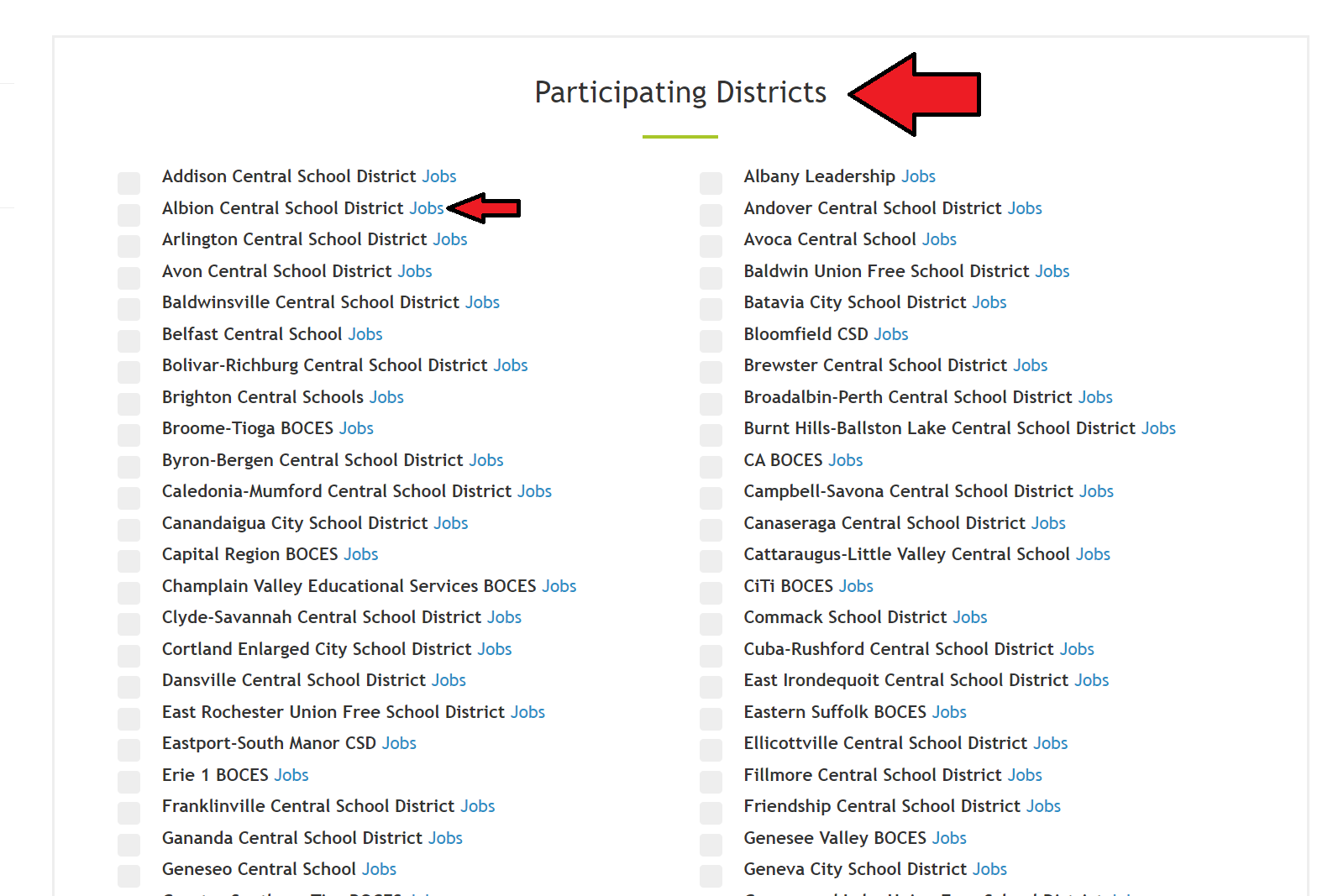 5. Now you can see all available jobs by category at this school district.