Before you can login to RecruitFront for the first time, you must register. If you have already registered and you have a username and password, you may use those credentials to log in to the system.
1. Go to the RecruitFront homepage
2. Select Log-in from the left hand side tool-bar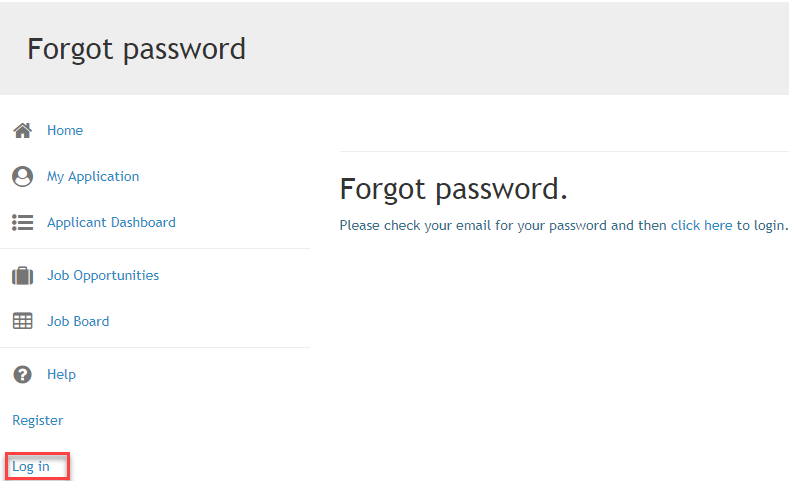 3. Login using the username and password you created when you registered / created your RecruitFront account.
Note: Your username is your email address. The same username and password can be used for all school districts that use RecruitFront.